Knowledge is power, and LPL is here to help make you powerful in terms of your financial literacy and acumen. From insightful articles to educational videos, we offer a variety of resources to help you increase your financial intelligence. The more you know about finances, the more you can be in control of yours.
LPL FOCUS 2019 – JANET FOX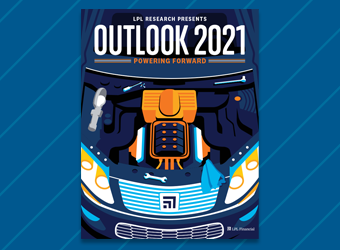 In 2021 it's time to restart the engines and prepare to navigate a new year with new challenges and opportunities. LPL Research Outlook 2021: Powering Forward gets you back on the road with economic and market insights for 2021.