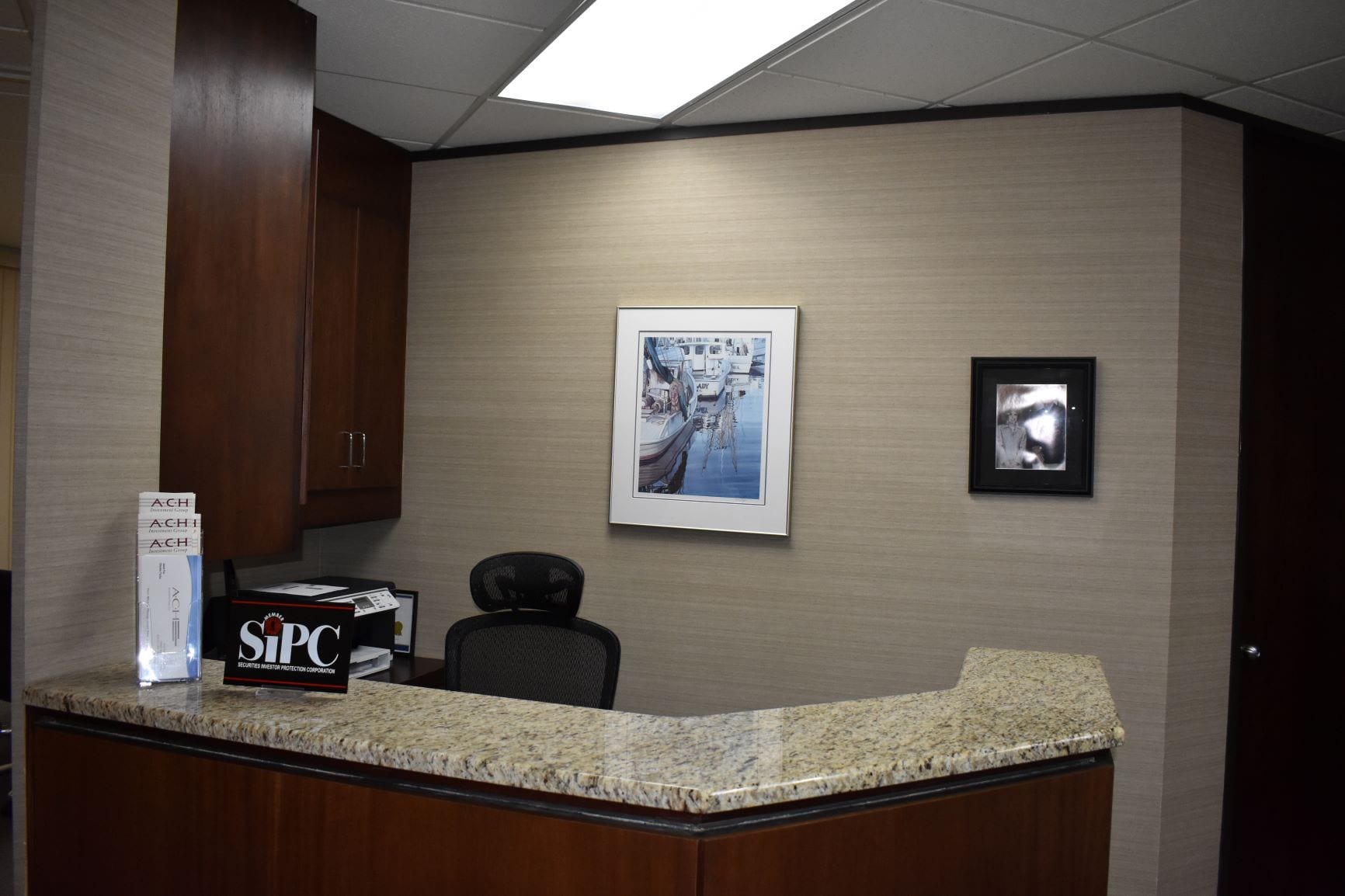 Trust the financial consultants with ACH Investment Group to help you with:
Personal Investments and Retirement Planning
Comprehensive Financial, Retirement, and Estate Planning
Brokerage Services
Fee Based and Advisory Services
Mutual Funds
Municipal Bonds and Government Securities
Asset Allocation Programs
CDs and Money Market Funds
College Funding and 529 Plans
IRAs, including Traditional, Roth and Educational
Life Insurance for Protection or Estate Needs
Money Management Services
SEP/IRA and SIMPLE IRA Plans
Tax-advantaged Investments
Variable and Fixed Annuities
Seminars Conducted in a Variety of Areas
Business Planning
Comprehensive Business Planning
Deferred Compensation Plans
Disability Insurance
Employee Benefit Programs
Group Insurance Programs
Key Man Insurance
Life Insurance Plans
Pension Plans/401(k) Plans and SIMPLE lRAs
Specialty Planning
Individual Disability Insurance
Long-Term Care Insurance
Download our Marketing Brochure
HAVE A QUESTION?
Clients, please do not use this form to send us trading instructions or account changes. Please call our office to review trading or personal information.